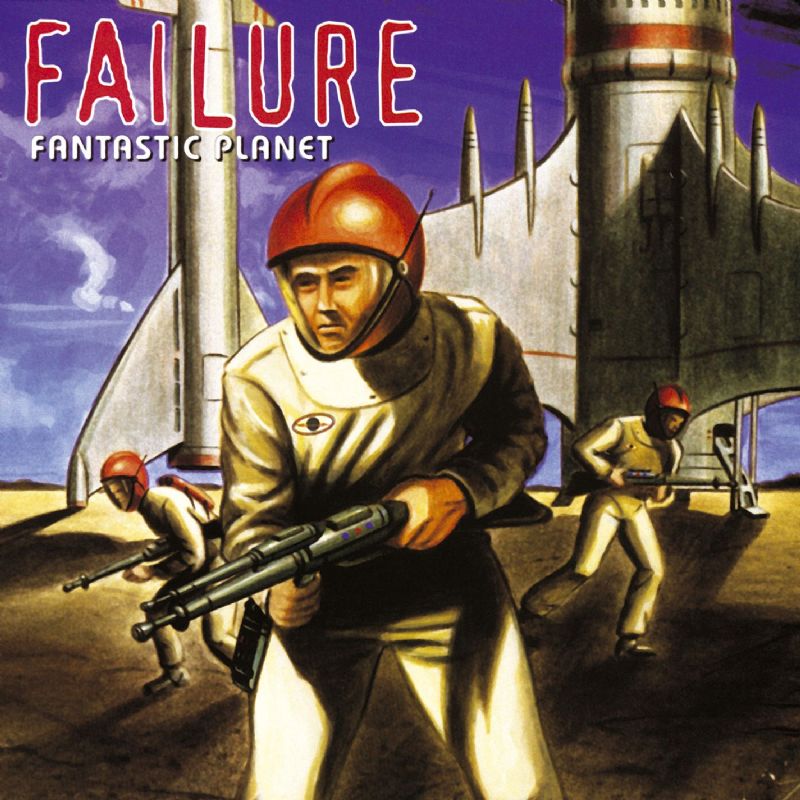 I have already slayed this track in person with Calthizor, but I think an official posting is appropriate for this little morsel of ear candy. About a month ago I purchased Explosions in the Sky's new work, the soundtrack to the movie "Prince Avalanche". In comparison to the stereotypical movie-soundtrack album, I'd have to say this one's a bit above average, but it lacks the raw power I expect from Explosions. The real benefit of this purchase and subsequent listening was the door it opened to FAILURE!
So ya, Avalanche would end and I wouldn't notice: so what? Does that make me a bad person? Failure's Fantastic Planet would start up and before I knew it I was halfway through a musical space voyage. I'd black out or something.
The entire album is really pretty neat, but the highlight for me is most definitely The Nurse Who Loved Me.